Black Pantyhose: Why?
BlackPh.com starts with the idea to put together the foot fetish with the passion for pantyhose. To put in life this our dream to admire beautiful Italian girls wearing black pantyhose of every kind. Sheer ones, warm ones, toe- and heel reinforced pantyhose, etc.
Is there anything els more beautiful than a pair of slim legs hosed in soft and sheer black pantyhose? This piece of garment contributing a lot to the female sensuality is an undisputed star of the BlackPh.com! thousands of high quality pictures, hundreds of full hd video minutes, with stunning Italian models starring in black pantyhose. Hosed feet in black exposed in the best poses ever, the shoes being removed slowly to let you see perfectly nailpolished toes through the black pantyhose transparancy. Hundrends of these splendid and soft black pantyhoses will accompany you through this black pantyhose adventure...- Fabrizio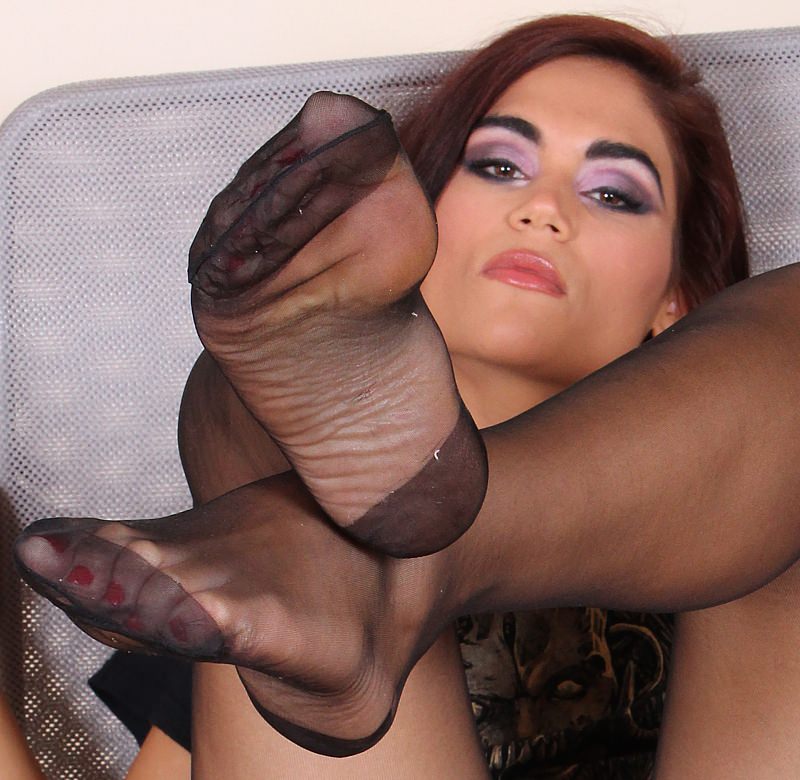 Today Black Pantyhose has everything someone with a passion for girls in black nylons would ever dream of. Dozens of beautiful Italian ever seen before models wearing a lot of different types of pantyhoses, with their gorgeous nailpolished feet, with toerings and anklets, who would wear a great amount of different shoes removing them to let you observe their stunning feet. You can finally find what you've been desiring for so long on BlackPh: splendid Italian models showing their feet off in every pose while wearing beautiful and unique pantyhose.